School Meals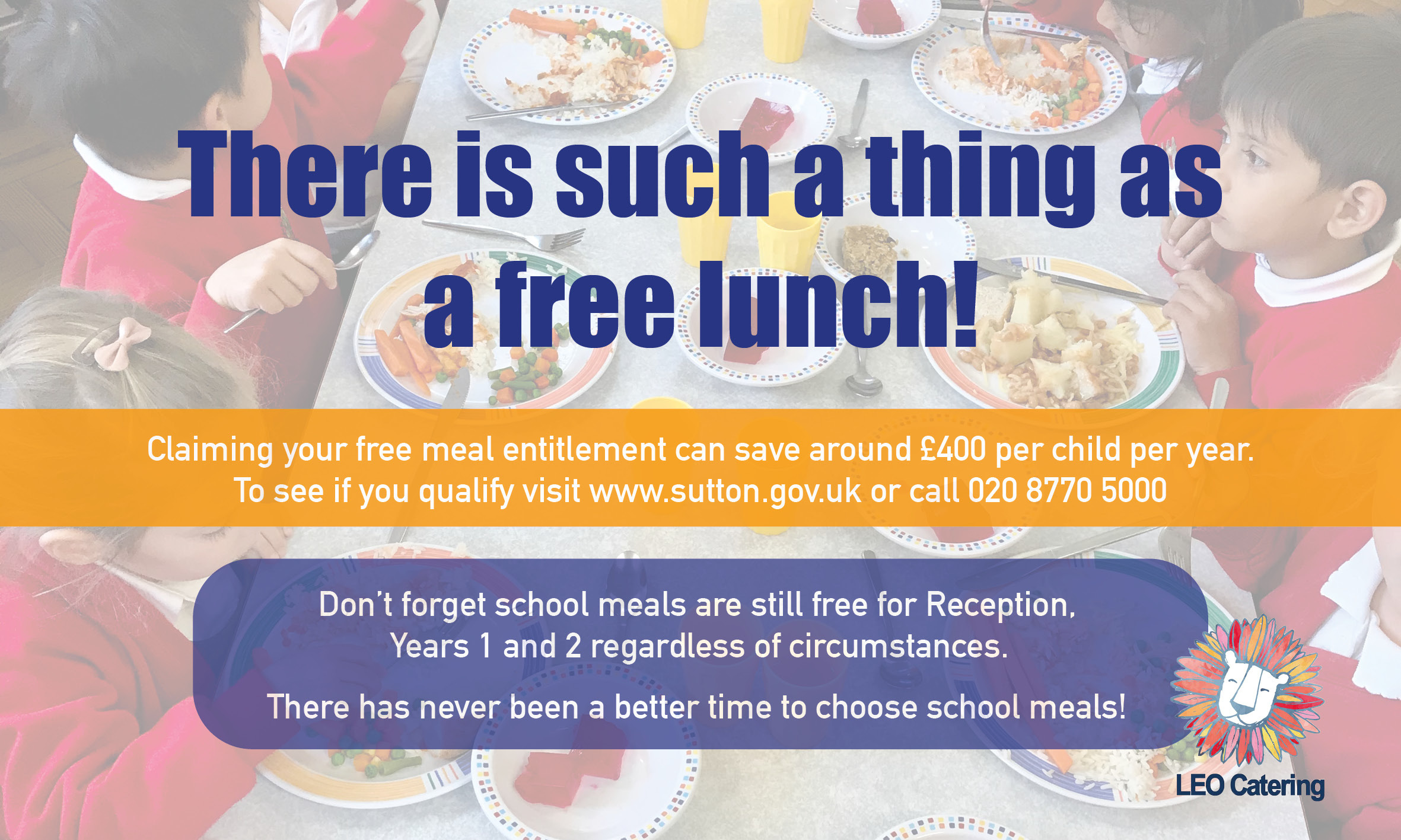 Our school catering provision is offered to all children across the Trust by LEO Catering, our in house catering supplier.
The menus are created and refreshed three times a year, catering for children with allergies and are available to view below.
Our menus follow government food standard guidelines and offer excellent value at £2.30 a day for a main meal, dessert, choice of salad bar, fresh bread daily and vegetarian and Halal options. Children in Reception, Year 1 and Year 2 receive a free meal funded by the government's Universal Infant Free School Meal grant and we encourage anyone in any year group who thinks they may be eligible to apply for free school meal funding to apply.
We look forward to welcoming you to our table where eating well is always our aim.
Autumn Term Menus
Have a look at what will be on the menu during the second autumn half term:
Gluten free, lactose free and Halal menus are also available:
Special meal days this term:
Fresh bread, yoghurts, fruit and salad bar are available daily with optional extras including toasted sandwiches, chef's soup, jacket potatoes and pasta or noodle dishes served throughout the week.
Tasters are available daily for children who cannot decide what to have or are unsure about the menu.
Spring Term Menus
Our Spring menu brings you tastes from around the world.
Book in to try flavour days and be transported to .....Morocco, mexico, Italy and India.
Watch out for special days and don't miss out on our Chinese New Year, World Book Day or Easter menus.
Special meal days next term:
Want to try cooking at home? Try these recipes from LEO Catering.