Over the years the school building has been developed, in 2007 the current Badgers classroom was built, in 2010 the covered reception area was built and in 2011 the new entrance to reception was built.
The school is larger than the national average and in 2012 the school was increased to 4 forms of entry.
The school was judged to be Good at its last Ofsted inspection in 2014
Cheam Common Infants' Academy opened on 1st February 2018, joining LEO Academy Trust.
In July 2018, 82% of the children achieved expected level or above compared to the national at 75%. 76% of the children achieved expected level or above compared to 70% nationally. 84% of the pupils achieved their phonics check compared to 81% nationally. 100% of Year 2 children passed their phonics check. 72% of children in Reception achieved their GLD.
During the Trust Guided Peer Evaluation in March 2019, the Trust were concerned about the Early Years Provision and expectations. The Trust identified that the school needed support.
During the Summer of 2019 LEO Academy Trust invested in the school environment.
The leadership structure was reviewed. A new Principal and Executive Principal was appointed. The Early Years and Inclusion director was seconded for the year.
In September 2019, Cheam Common Infants' received support from the following directors; Maths, English, Early Years and Inclusion. The Trust also invested money in providing CPD for example Read, Write, Inc and Maths No Problem.
In October, our GPE visit it was noted that the leadership had 'achieved a great deal in a short period of time'.
In December, our GPE visit was led by Joanna Tulson. She commented that 'there has been significant improvement in the teaching of phonics since the last visit.'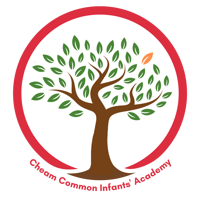 Cheam Common Infants' Academy
Address

Balmoral Road, Worcester Park KT4 8SS